At a Glance
Total brew time: 5:00-8:00
Yields: 2-6 mugs
Mugs per 12oz bag: 18
Cup characteristics: Round and smooth
What You Need
Automatic drip coffee maker
Filter
Craft Coffee beans (see below for amount)
Cold, filtered water (see below for amount)
Mug
Burr grinder (recommended)
Scale (recommended)
Measurements
| | | | | |
| --- | --- | --- | --- | --- |
| Water | 24 ounces | 36 ounces | 48 ounces | 60 ounces |
| Coffee | 44 grams (6-9 tbsp) | 66 grams (9-13 tbsp) | 88 grams (12-17 tbsp) | 110 grams (15-20 tbsp) |
Before You Brew
For best results, we strongly recommend starting with whole bean coffee and grinding with a burr grinder immediately before brewing. If you grind your coffee too soon, it will quickly lose many of the compounds that give it such delightful aromas and flavors.
Step by Step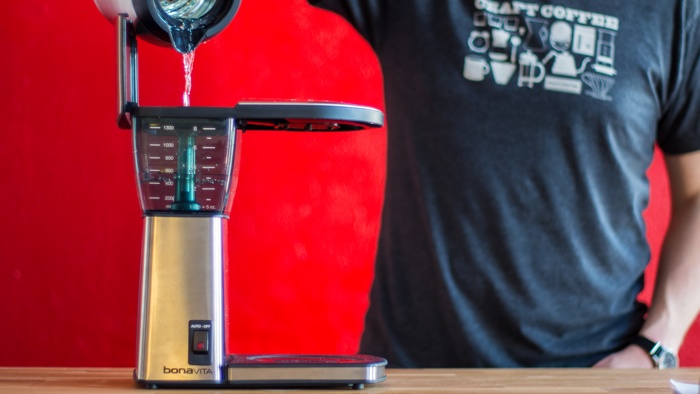 Step 1
Pour water into your coffee maker's reservoir.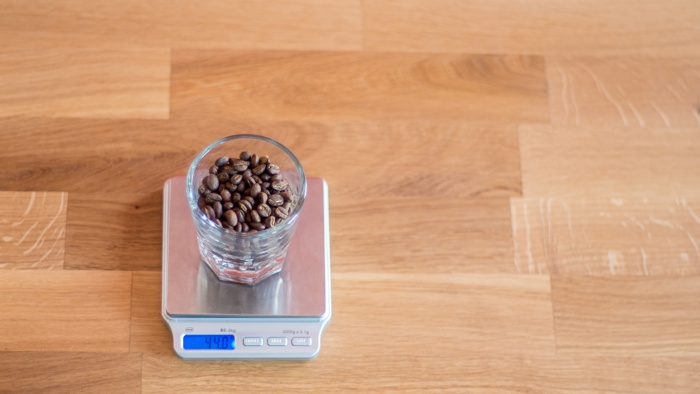 Step 2
If using pre-ground coffee skip to Step 3. Otherwise, weigh out your whole bean coffee and grind it according to the type of filter you're using. For flat-bottom filters, grind on a medium setting. For cone-shaped filters, grind on a slightly coarser setting. See our guide on how to grind your coffee for reference.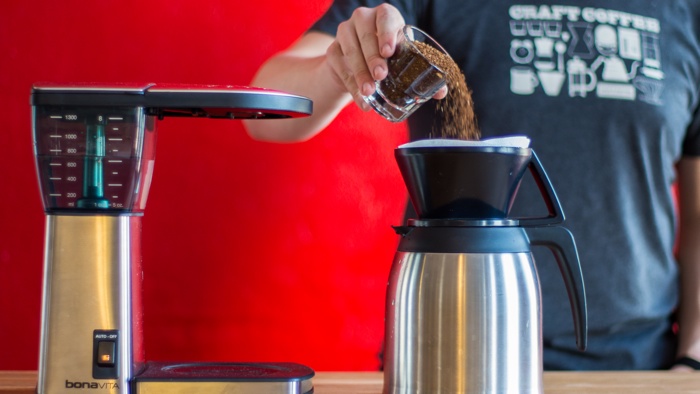 Step 3
Insert filter into the basket and pour your coffee into the filter. Return the basket to its position for brewing.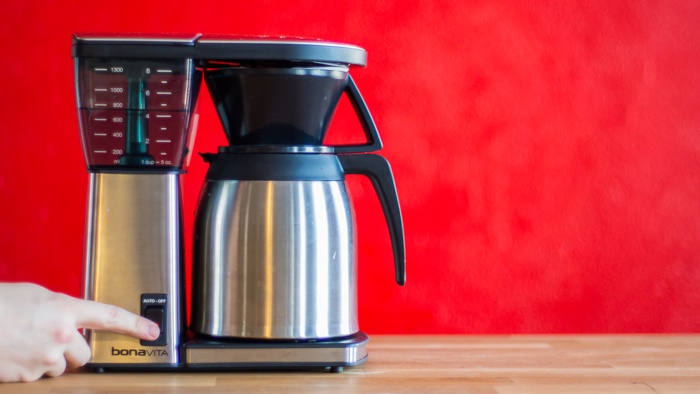 Step 4
Start the brew cycle.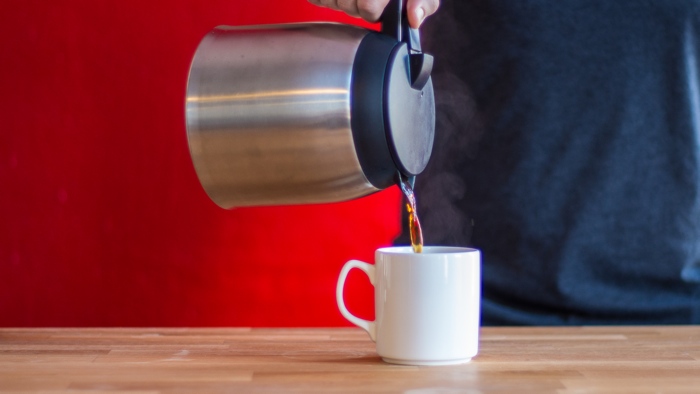 Step 5
Allow brew cycle to finish, then immediately discard the coffee grounds. If you leave the filter in the basket after brewing is complete, coffee will continue to drip slowly through the grounds, which can turn your coffee bitter.
Upgrade your office coffee
to fresh-roasted beans
Pay lower prices than stale beans
from grocery store & amazon
Learn more